A word about this article.
I was really blessed to have the opportunity to briefly serve alongside our former Senior Pastor, Michael Messinger. I was impressed with this particular article he had written, and in light of recent controversial comments from John MacArthur, felt it needed to make the transition from our old website, to our new more mobile friendly one. The change from one website to another, has left some spacing appearing odd, and I've attempted to correct this. Please enjoy it below, I learned from it, and I think you will too. -Sam.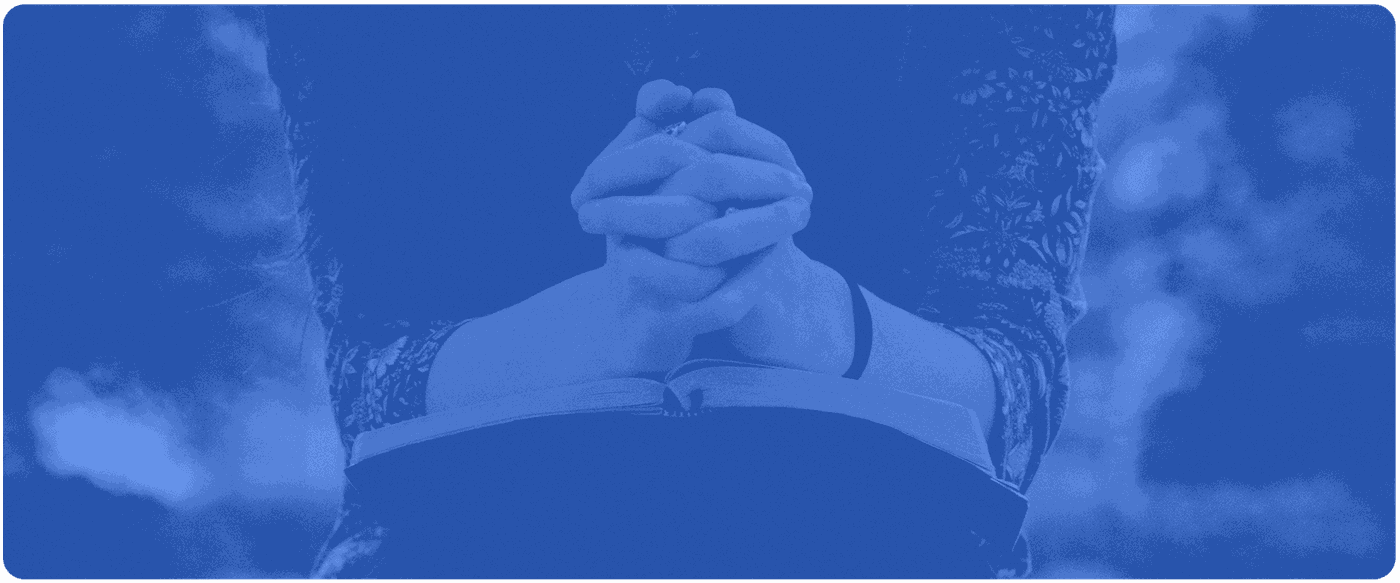 The Role of Women in the Church
"Our Father who art in heaven, hallowed be Thy name, Thy Kingdom come, Thy will be done on earth as it is in heaven"
The role women play in the Body of Christ is unfortunately a great source of divisiveness and turmoil. Just within the evangelical realm there are churches that emphatically state it is unbiblical for women to teach and preach to men, to be leaders within the Body, and for some it is even unbiblical for women to speak in church. Meanwhile there are other evangelical churches that believe the Bible endorses women as leaders and teachers within the church, not just for other women, but also for men. Both sides claim the Bible supports their stance, yet both can't be right. This paper attempts to make a case for women in ministry as leaders and teachers from a purely biblical basis, it is not that I think women should be teachers or leaders in the church, rather they should be because the Bible supports it.
Before we even begin to discuss women as leaders and teachers in the church I believe it is important to look at the role of women in general within the Body of Christ and within the Kingdom of God.
Clearly as Christians we are called to build the Kingdom of God on earth as it is in heaven. So what does the Kingdom of God look like? Is it more represented by the Garden of Eden before the fall when Adam and Eve walked in the garden with God, or after, when unity was broken between man and God, man and woman, and even man and the earth? Hopefully we are building a Kingdom that looks like the conditions before the fall.
One thing is clear about the state of affairs prior to the fall; man and woman were both created in God's image, and were co-equals. Although Eve was created from Adam, the significance of being created from his side verses from the lower part of his body or the upper part of his body is not lost on anyone living in the Middle East. In Hebraic thought since she was taken from his side she is clearly an equal, and Adam's dominance over Eve was a result of the fallen state of mankind, not part of God's plan before the Fall (Genesis 3:16).
In Oriental society the head is sacred and the feet are the lowliest part of the body. In the Middle East you should never expose the bottom of your foot to anyone, as this is very insulting. Jesus reminded His Jewish brothers and sisters that if salt has lost its saltiness it is good for nothing but to be thrown into the street and trampled under foot. In their culture this is an extremely harsh remark. So we see that Eve wasn't created from the lower extremities of man, therefore she was not inferior, and she was not created from his upper extremities, so she was not superior. She was clearly created as a co-equal, being taken from his side.
There are those who believe since Eve was created as a "help meet/mate" (Genesis 2:18) it means she was subordinate to Adam, which demonstrates a complete misunderstanding of the Hebrew word rz<[e (ezer,) which is used also to describe God's roll as our helper (e.g., Psalm 30:10, 54:6). Clearly God as a "helper/help meet/help mate" rz<[ (ezer) is not subordinate to man, and in fact is superior to man. So the word does not necessarily have a hierarchical connotation to it.
The state of equality of the God-created relationship between a man and a woman is underscored by the statement in Genesis 2:24 that, "a man shall be joined to his wife and the two shall become one." The importance of "oneness" in the relationship between a man and woman cannot be overstated; it is absolutely critical to the very nature of who we are, and how God created us. The idea that a man and a woman come together as two separate parts and create a unified whole speaks of the importance that both bring to this relationship. One is incomplete without the other, one compliments the other; there is no notion of any kind of hierarchy.
Someone once asked me, "You spent a long time in the military, and how many units you served in had two commanders?" My response was, "None." "Bingo," was the reply, "There can be only one leader and the Bible says it is the husband!" No it doesn't, and this understanding of things completely misses the point that two people aren't in "command" only one is, the unified man and woman who are one.
In the pre-fallen state Adam and Eve were coequals living in harmony in the Garden of Eden. The Church as the Body of Christ, has been given the task of preaching the Good News around the world, to be ministers of the gospel of peace and reconciliation. The Church is not challenged to maintain the status quo of the fallen state, rather to bring the pre-fallen state back into existence in the form of the Kingdom of God.
Paul clearly understood this and hence we have him in Galatians 3:28 state, "There is neither Jew nor Greek, there is neither slave nor free, there is neither male nor female, for you are all one in Christ Jesus."
It is vitally important to lay this groundwork before moving on to the role of women in the church because the Bible does not contradict itself.
Paul's Writings
In understanding the role of women in the church we must study and decipher what the Word of God says. Two verses have become very important for me over the years in this regard, the first is 2 Timothy 2:15, "Be diligent to present yourself approved to God as a workman who does not need to be ashamed, accurately handling the word of truth." The second is where Peter a contemporary of Paul, who spoke the same language, shared the same Jewish culture and religion wrote to believers in 2 Peter 3:16, "As also in all his (Paul) letters, speaking in them of these things, in which are some things hard to understand, which the untaught and unstable distort, as they do also the rest of the scriptures, to their own destruction." If it was a challenge to understand "some things" which Paul wrote by people who lived at the same time, spoke the same language, shared the same culture and religious background, then it is nothing short of arrogance or stupidity to think everything in Paul's letters is easy to understand today where we are separated by almost two thousand years, a vastly different culture, language and religion.
When it comes to "handling the word of truth," I am mindful of the old slogan I learned in seminary, "Text without context is pretext." In other words you can make the Bible say whatever you want it to say, especially when you isolate certain passages and remove them from the context in which they were written. Conversely, to correctly understand the intent of the author we must know the context.
So it is with these passages many use to justify their belief that women are not to have any kind of leadership role within the church, or to even speak.
With that in mind I want to start with 1 Corinthians 14:34 which says, "The women are to keep silent in the churches; for they are not permitted to speak, but are to subject themselves, just as the Law also says." For many this is proof positive women are not allowed to speak in church, after all isn't that what it says? That may be what it says, but what does it mean? Interestingly Paul tells the Corinthians earlier in this letter that women are to cover their heads when they are praying or prophesying in church (1 Corinthians 11:5) which is done out loud, so if he is in fact saying women are not to talk in church, then he is contradicting himself. The key to understanding this is found in verse 35 where Paul goes on to say, "If they (the women) desire to learn anything, let them ask their own husbands at home for it is improper for a woman to speak in church."
The Greek word translated "woman" (gune) can also mean "wife," and in this context that certainly seems to be the case since Paul states the gunai/kej (women/wives) should not speak in church but save their questions for home where they can ask their husbands without disrupting the worship service.
In chapter 14 Paul goes to great length in instructing the Corinthians on the use of tongues during worship because, "God is not a God of confusion but of peace, as in all the churches of the saints (v. 33)." In verse 34 Paul says women/wives should be silent, "just as the law also says." Which law? Scholars are unaware of any Old Testament law that restrains women from speaking, so what law or rule is he talking about? Most likely he is talking about the law or rule he has been using in chapter 14 to correct the Corinthians on the use of tongues during worship, "God is not a God of confusion but of peace, as in all the churches of the saints," as well as in verse 40 where he once again says, "All things must be done properly and in an orderly manner." This most certainly is the law, rule or principle Paul is teaching the church.
In the Jewish and Roman world women generally did not receive an education in the same way the men did, for a woman's place was truly in the home. So if we have a number of uneducated women/wives asking their husbands what the preacher is talking about in the middle of the worship service, this can create confusion, and they should wait until they are at home and then ask their husbands so as not to violate the law of order during worship.
Since the Bible does not contradict itself, clearly 1 Corinthians 14:34 is an injunction from the Apostle Paul against women disrupting the worship service by chattering and asking questions of their husbands during the homily, and certainly allows for women who are participating in the service to speak when appropriate (cf. 1 Corinthians 11:5).
A major question that needs to be addressed is, "Which sayings of Paul are meant to be doctrine, and which sayings are relevant to a specific issue at a specific time?" If everything Paul suggests is meant to be doctrinal then all women should be covered, men should never have long hair, and women should not have short hair, etc. As God's workmen it is imperative we accurately handle the Word of Truth, so we can show ourselves approved.
Regarding the role of women in the church Paul's letter to Timothy (1 Timothy 2:11-15) presents more of a challenge, and yet understood within its context, clearly is a rhetorical presentation to Timothy to provide this young preacher some "ammo" to stave-off some rather controlling women, and is not meant to be a universal doctrinal statement about women serving in the church.
So it is not only important to understand what Paul is talking about in 1 Timothy 2:11-15, but to answer the important question, "Is Paul setting forth a doctrine for the church universal or for a specific situation in Ephesus?"
I will attempt to show that taken within the context of the social-religious climate of Ephesus, and more importantly, within the whole Word of God, Paul is clearly addressing a unique situation in Ephesus and is not setting forth a universal doctrine for the Body.
1 Timothy 2:11-15
"A woman must quietly receive instruction with entire submissiveness. But I do not allow a woman to teach or exercise authority over a man, but to remain quiet.  For it was Adam who was first created, and then Eve.  And it was not Adam who was deceived, but the woman being deceived, fell into transgression.  But women will be preserved through the bearing of children if they continue in faith and love and sanctity with self-restraint."
This is certainly not an exhaustive study (exegesis) on the text, but having said that, I believe there are enough clues within this passage and the greater context to inform us as to Paul's intent. More importantly, within the context of the whole counsel of the Word of God, it is clear that women can preach, teach and serve in leadership positions within the whole Body of Christ.
Back to Paul's letter to Timothy. One thing we know about Ephesus during this period is that the dominant religious cult was that of the goddess Diana (Artemis). Paul experienced personally the wrath of the Ephesians when he disrupted the sale of statues of the goddess Diana (Acts 19:23-27), whose temple in Ephesus was one of the Seven Ancient Wonders of the World and brought much revenue into the city from the myriads of pilgrims. The Cult of Diana wielded much power in not only Ephesus but throughout the Roman Empire, and during the Christianization of the Roman Empire the Cult of Diana proved to be one of the hardest to extinguish. Among her many qualities Diana was renowned for her virginity and many of her ardent followers refrained from marriage and childbirth.
We also know from Paul's letters to the young minister he put in charge of the church in Ephesus, that Timothy was contenting with several problems. Apparently one had to do with his youth and Paul encouraged Timothy not to allow his congregation to "look down on your youthfulness…(1 Timothy 4:12)." We also know Timothy was suffering from either health issues or stress related issues since Paul exhorts the young man to drink a little wine to settle his stomach (1 Timothy 5:23).
What can one deduce from these varied pieces of information? It seems rather apparent that Paul, as a protective father, is sending instructions to Timothy to protect him from a variety of challenges to include women in the city/church who are apparently attempting to domineer the young minister and influence Christian doctrine with the cultic practices of the goddess Diana.
As we see throughout Paul's letters to Timothy, he has little tolerance or patience with any attempt to rewrite the Gospel of Jesus Christ (1 Timothy 1:4, 6-10,18-20; 2:11-15; 4:1-3, 7; 5:15; 6:3-5, 9-11, 21). Paul's concern for the young Timothy's survival seems paramount throughout this first letter as he encourages Timothy to "fight the good fight," and to "persevere," (1 Timothy 1:18-19; 3:14-15; 4:12-16; 6:11-12, 20).
Paul's justification for why women should not "teach or exercise (usurp) authority over a man," clearly demonstrates a rhetorical style intended for the specific situation Timothy is involved in. First, justifying his claim based on the order of creation is clearly a rhetorical device for this specific polemic, considering the created order goes from least important to the most. Man was the epitome of God's creation, created in His image, and the final act of His creation was in creating Eve! As they say, what's good for the goose is good for the gander. If we want to make assertions about the value of gender based on the created order, then women have a better case than men for superiority. Paul uses this argument nowhere else in his letters, and clearly uses it as contrived theological "ammo" for the young Timothy to defend himself.
Second, in selecting Eve as the responsible party for being deceived and contributing to the fall, this too is obviously a rhetorical usage for the polemic Paul is involved in, not a universal condemnation of women being the only ones at risk for deception, and therefore they shouldn't teach or lead. In Paul's letter to the Romans he specifically targets Adam as the responsible party for the fall (Romans 5:12-21), and throughout Paul's letters he was just as concerned about men being deceived as women (Romans 16:18, 1 Corinthians 3:18, 6:9, 15:33; Galatians 6:7, Colossians 2:8, etc.). The cryptic issue of women being saved through the "bearing of children" seems to be an apparent inference to the Cult of Diana and the emphasis on virginity, again indicating that the Cult of Diana seemed to be the primary culprit for many of the false teachings Timothy was encouraged to fight against.
I believe it is abundantly clear this passage pertains specifically to the Ephesians since it was the hub for the Cult of Diana and a primary source of the doctrinal and practical influences trying to assert themselves and influence this upstart Christian community led by a rather young minister. More importantly if this were a universal application for the role of women in the church, Paul would be contradicting himself, and even more important the entire New Testament would be contradicting itself as well. There are enough references made by Paul to women teachers, preachers and leaders in the church that women were de facto leaders in the church, and thus the answer to our question is easy. Does the Word of God endorse women in teaching and leadership positions in the church? Yes it does.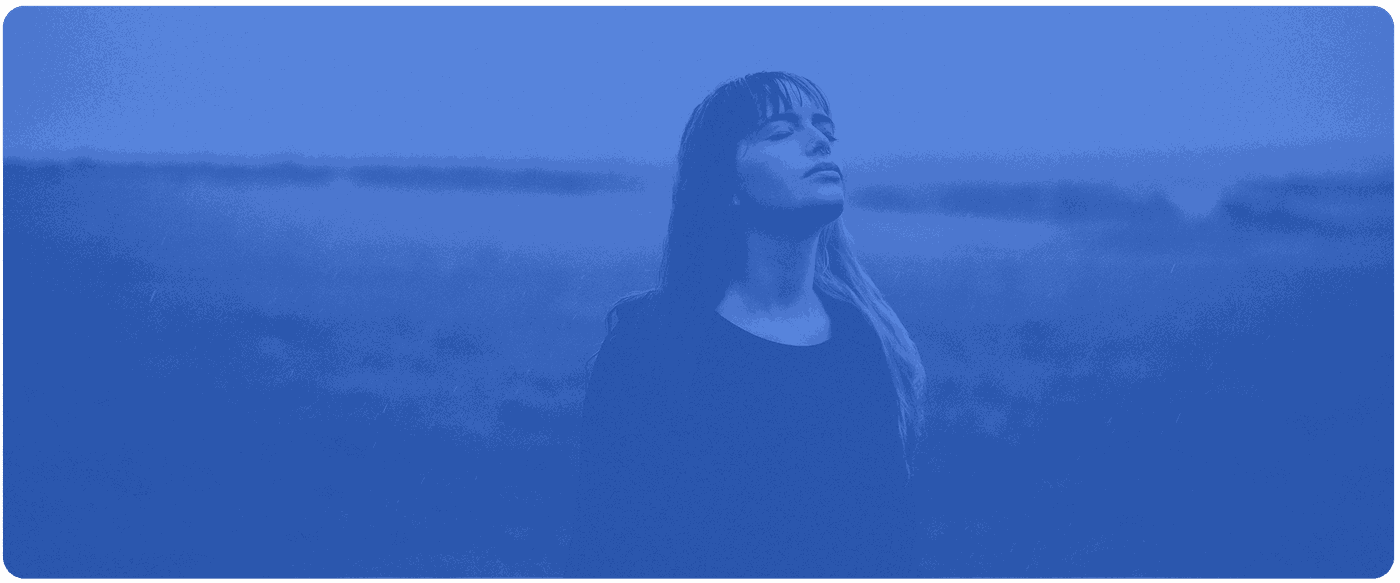 The Whole Council of God
In the Kingdom of God, in the Body of Christ, are women permitted to teach and to lead? What does the Word of God say concerning this? Personally the issue of women serving in leadership and teaching roles is a mute point, because they clearly did, and were in essence de facto leaders and teachers. Since the Bible does not contradict itself, then women are permitted to lead and to teach.
For those who believe scripture limits the role of women in the church, their obvious support comes from Paul, primarily, but not limited to 1 Corinthians 14:34 and 1 Timothy 2:11-12. The greatest challenge to the interpretation of these passages and others as an endorsement to the limitation of the roles women can serve in the church is that Paul acknowledges women in leadership and teaching positions in his letters to include the two letters mentioned above. Again, we have a problem; does Paul, and does scripture contradict itself? Clearly not!
In 1 Corinthians, the very letter used by some to justify denying women the right to speak in church, Paul in chapter 16:19 acknowledges Aquila and Prisca (Priscilla) who run a church in their house. Some would respond that clearly Aquila was the leader and teacher and Priscilla played a support role. That could hardly be true since there are five other references to Aquila and Priscilla, two more in Paul's letters (Romans 16:3, 2 Timothy 4:19) and three in Acts of the Apostles (Acts 18:2,18,26), and in these references we see that Priscilla is not only a teacher, but a teacher of men or at least one man, Apollos, who was a very influential speaker and leader in the church (Acts 18:24; 19:1; 1 Corinthians 1:12; 3:4-6, 22; 4:6; 16:12; Titus 3:13) and some scholars believe was the author of the Letter to the Hebrews.
Interestingly enough in four of the six references to Aquila and Priscilla, Priscilla is actually named first, which is not without significance. They are initially introduced in Acts 18:2 as Aquila and Priscilla, but a few verses later (v. 26) when they are again mentioned with regards to the teaching of Apollos, Priscilla is mentioned first as if she were the primary teacher.
In Paul's letter to the Romans 16:1 he commends to them "our sister Phoebe, who is a servant of the church which is at Cenchrea that you receive her in the Lord in a manner worthy of the saints." The Greek word for servant is diakonos and it became a title for leaders in the church based on Jesus' statement recorded in Luke 22:26 "But it is not this way with you, but the one who is the greatest among you must become like the youngest, and the leader like the servant (diakonos). In Colossians 1:7 and 4:7 our modern versions translate diakonos as minister when used in conjunction with men, Epaphras and Tychicus respectively, based on the understanding that diakonos was a title for a church leader. Yet when the same word is used, translated from the Greek to English in reference to a woman (Phoebe) it is translated as "servant."
If it is God's intention that women serve at a subordinate level to men then it is hard to make sense of that in light of the fact that the initial witnesses to the greatest event in the history of man, the resurrection of Jesus Christ, were all women. That is hardly a coincidence, and undeniably the first apostle, reflected in the meaning as one sent out by Jesus, has to be Mary Magdalene, and in fact she was an apostle to the disciples (John 20:17). In terms of women apostles, Paul seems to be commending Junia (many translations have interestingly changed the feminine form to the masculine Junias, most likely a reflection of their own difficultly in accepting Paul's apparent reference to a female apostle) as, "outstanding among the apostles." (Romans 16:7)
What I presented is hardly exhaustive, but substantive enough in my mind to indicate women are equal in the Kingdom of God, created in His image, called to be partners in the Gospel in all areas, as teachers, preachers and leaders. To relegate women to anything less is not an expression of the "Kingdom" before the Fall, but rather after, and that is not what the Bible challenges us to build.