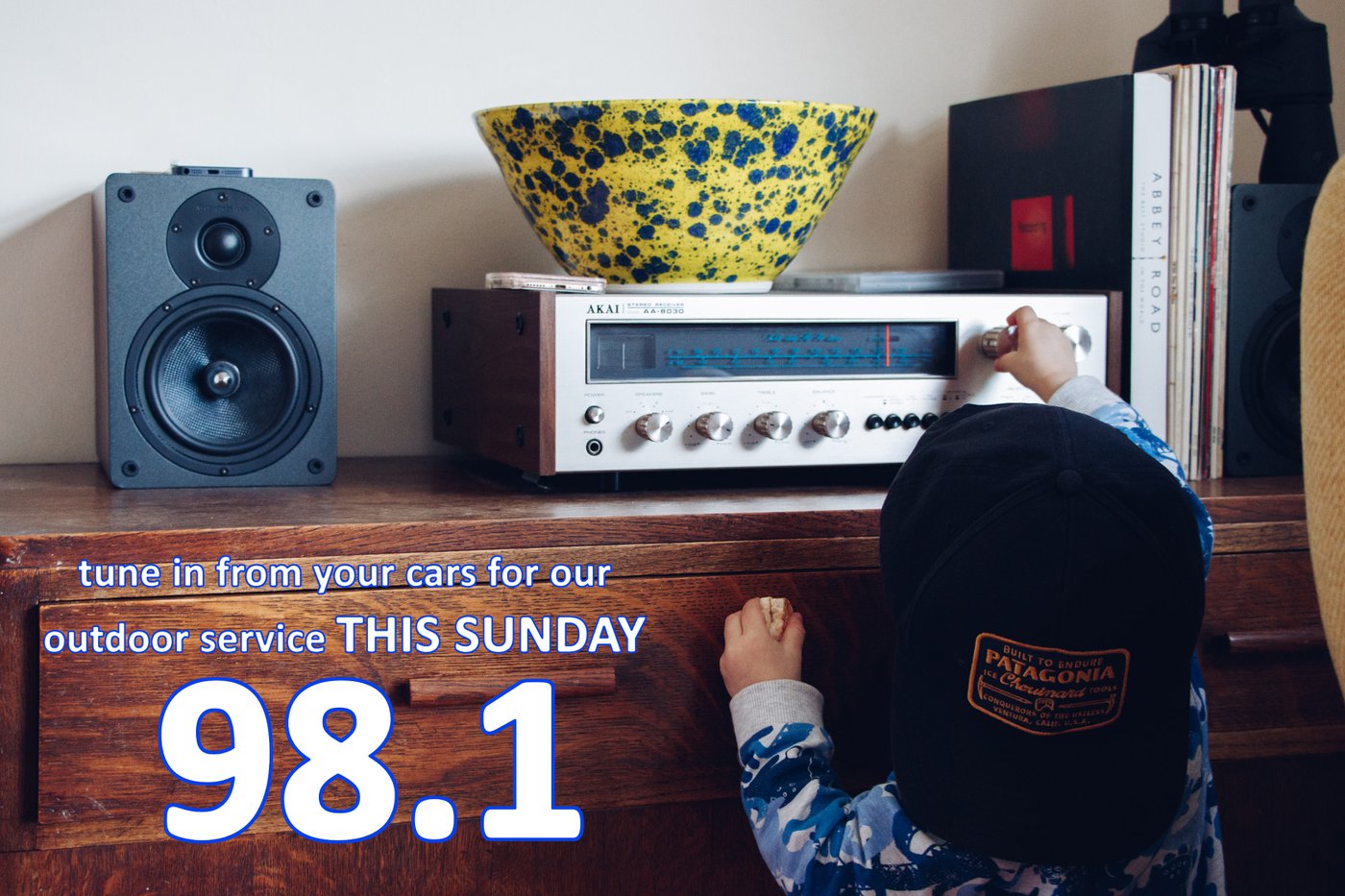 Due to air quality
We WILL be having services inside again on the 13th and are watching the air quality closely. It is impacted from 3 ongoing wildfires in our county and the Creek Fire to the north. We hope we can return outside shortly.
We are excited to offer outdoor services for the foreseeable future @ 8:30. You can bring your own chair if you would like to set outside, or you can stay in your car, tune your radio to 98.1 and keep the A/C going.
Communion will be passed to you in a sealed, pre-packaged, combo cup.
We will not be passing the plate, and encourage you, that if your heart is to give to God through us, to continue to use our online giving, or give in the small box on our make shift sound board/table. By doing so, we can continue to serve our community and equip missionaries all over the world.
To comply with state and federal guidelines as well as legal recommendations from Pacific Justice Institute, we won't be handing out song sheets, but you can pre-print them, or view them on your screen via the button below.
Lyrics for Worship
We hope to see you there!