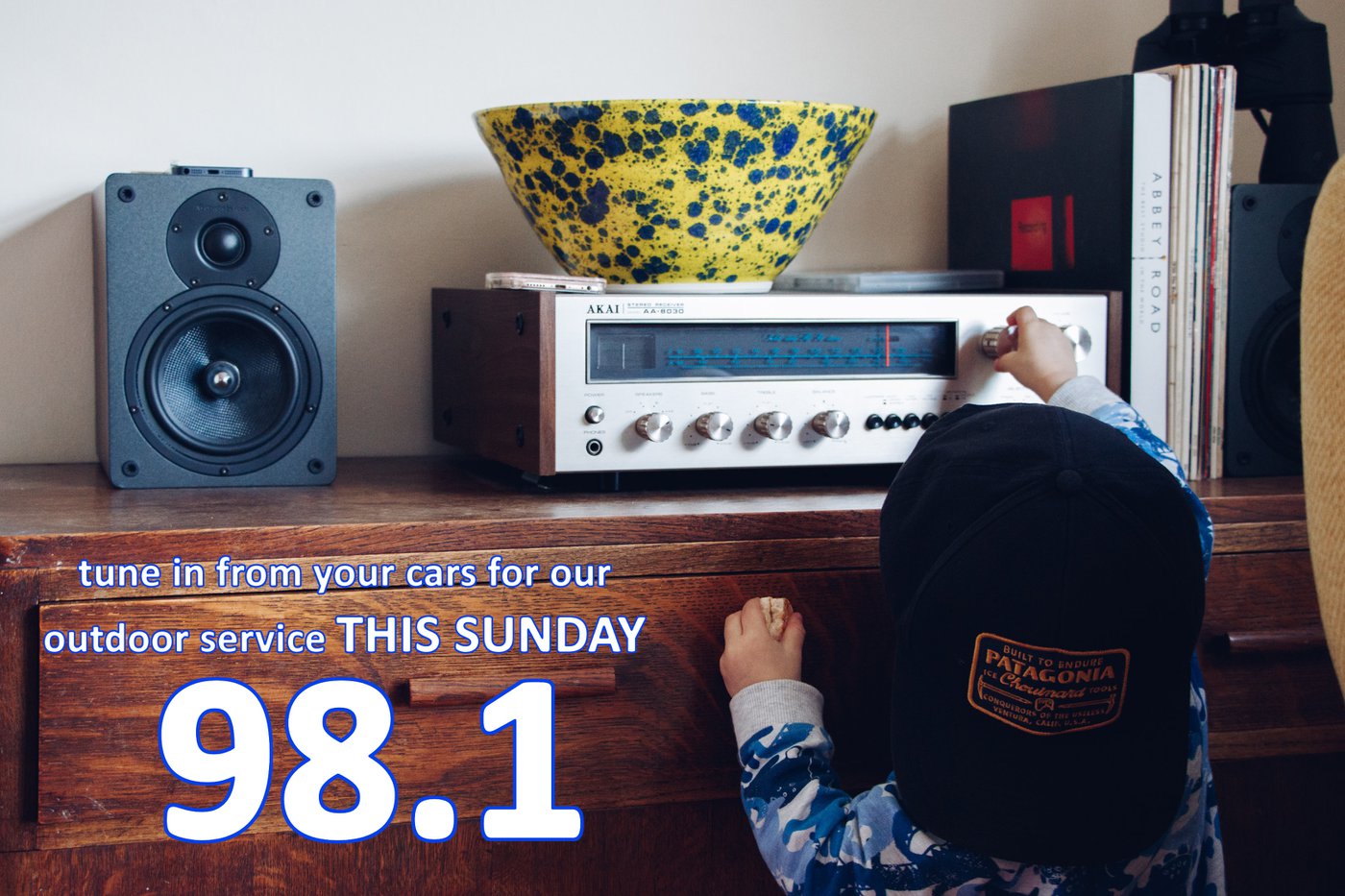 In the past few months we have all endured hardship of the Covid-19 outbreak, and the effects of our attempts to prevent spreading the disease. I'm excited to share with you our reopening plan. We know that Hebrews 10:25 records, "not forsaking our own assembling together, as is the habit of some, but encouraging one another; and all the more as you see the day drawing near." The Christian life is meant to be lived in community, not isolation, and I look forward to seeing you in person again.
First things first, not everyone should join us: Let me be clear, we miss you. We want you here, but we want you safe. If you are battling cancer, if you have an autoimmune disease, if you are convinced due to another concern that for your own health you should wait a bit longer before joining us, then yes, you should. We are still available to run you something should you need it. We are here for you and look forward to when you can be with us in person.
STREAMING WILL CONTINUE. I've been thankful that we have been able to get our services streaming on facebook, and on youtube after the fact. Judy, Brent, Chuck and more have made this possible. We will continue to try and improve our streaming quality and our working hard to stream directly to youtube when our technology will allow it.
While our local sheriff first promised not to prosecute, and our county of Tulare has voted to open back up, there are recommendations by health officials, government officials, and legal organizations, like Pacific Justice Institute, that we will strive to follow.
This will be a staged reopening. For those who can be here in person, Sunday May 31st we will be having one outdoor service, and one streaming service. 10:00 will be streaming. @ 11:30 we invite you to drive into our North (Douglas side) parking lot. Face the building, roll down the windows, and join us. We have a piece of equipment on the way that will allow us to broadcast to the radios in your vehicles.
You may bring your own chairs, but for the purpose of meeting safety and health guidelines, we will not be providing chairs on the 31st. If you have your own chairs you may set out In the yard or parking lot and enjoy.
If you feel comfortable doing so, wear a mask, be aware that we are not making it a requirement, and so I'd expect some individuals not to wear mask.
Try to use the bathroom before you come. While our facilities will be open, we want to ease people into group contact, and minimize it.
Continue to respect each other's distances as we ease back into this.
We will not be passing an offering plate but you can continue to give online.
We have individualized prepackaged communion wafers and juice that will be handed out to you by someone wearing gloves.
No song sheets will be handed out, but we will make lyrics available online.
We are making an effort to ease into the services, so after we see how this goes, we will stay in touch about inviting folks back into the building. When we do, it will be a bit before we restart children's ministry.
Other ministries, like the Men's Friday morning Breakfast bible study is restarting this Friday, and each small group leader will make their own call as when to restart.
The building has been fogged with a disinfecting fog by Moonlight Cleaning services.
We have hand sanitizer dispensers on order.
We will updating this plan as we move forward.
Blessings,
-Sam